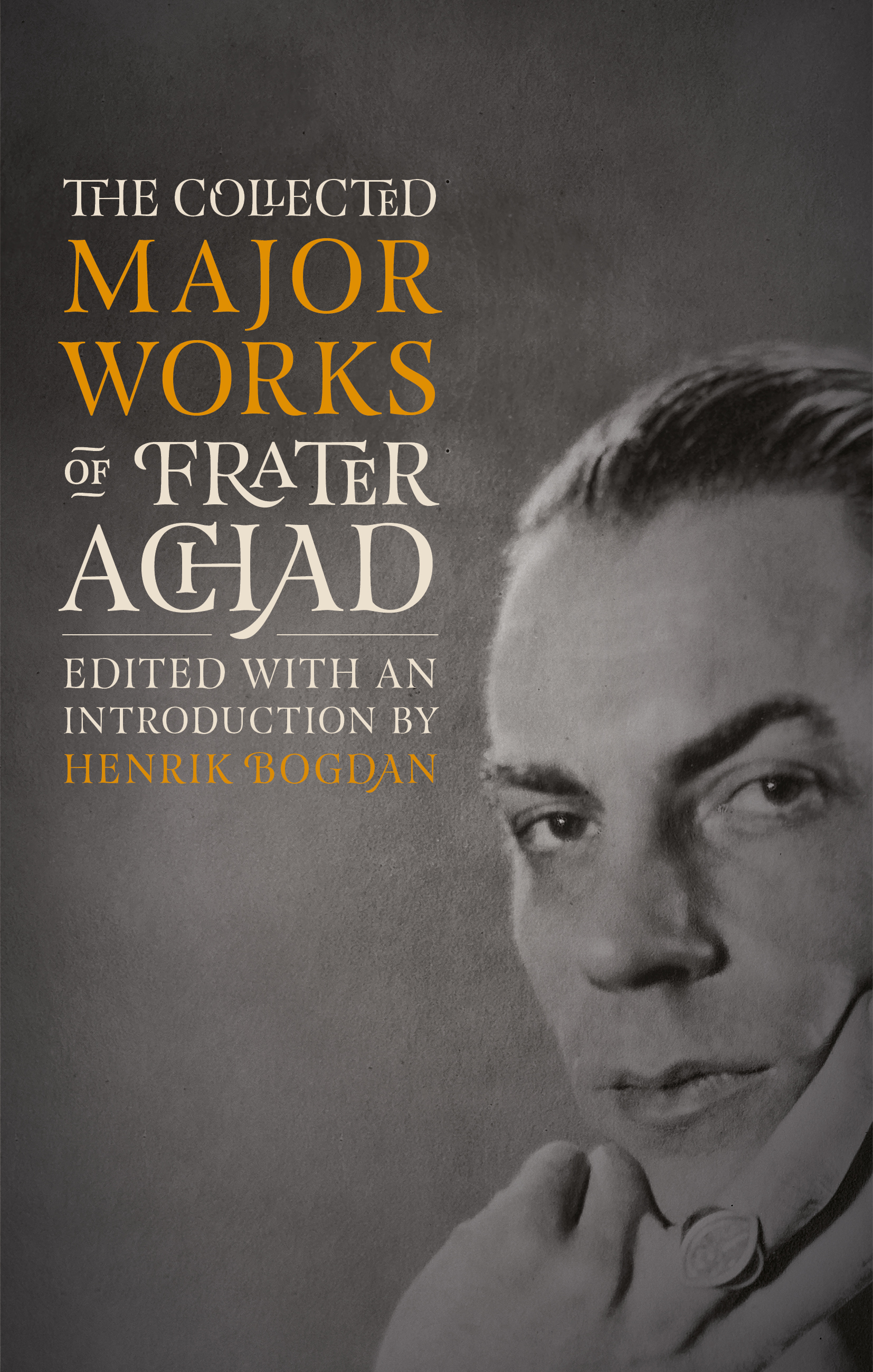 The Collected Works of Frater Achad

Volume 1: The Major Works

edited and with an introduction by

Henrik Bogdan


The Collected Works of Frater Achad, collected and edited by Henrik Bogdan, is a sympathetic presentation of Achadís rich body of work across several volumes. The first volume, currently in preparation and set for publication in Autumn 2021, collects together what are widely considered to be the three Major Works. Q.B.L., or the Brideís Reception, which Achad published in 1922, is a short qabalistic treatise on the nature and use of the Tree of Life. Its chapters consider amongst other matters the formation of the Tree; its correspondences with the Hebrew alphabet, the Tarot Trumps, the planets and the zodiacal signs; the Four Worlds and their correspondences with the Minor Arcana of the Tarot; and the Qabalah and the various forms of gematria. In a lengthy Appendix, Achad outlined a reformed attribution of the Tarot Trumps to the paths of the Tree of Life, and alluded to the Incoming of the Aeon of Truth and Justice as foreshadowed in The Book of the Law. The interest generated by Q.B.L. led Achad to reissue it in 1925. Q.B.L. was succeeded in 1923 by The Egyptian Revival, or The Ever-Coming Son in the Light of the Tarot, which developed the reformed order of the Tarot Trumps as previously outlined in the Appendix to Q.B.L. In the course of the book, Achad considered, amongst other matters, the Sut-Typhonian Tradition as delineated in the work of Gerald Massey; the essence of the practical qabalah; the mystery of Babalon and the Beast; and the Law of Thelema. This was followed by the publication in 1925 of The Anatomy of the Body of God. Here the Tree of Life was presented by Achad not as merely a two-dimensional glyph of the Sephiroth and the Paths, but a living, multi-dimensional structure that is the anatomy of Ra-Hoor-Khuit, the Ever-Coming Son. Achad here sets out his convictions that the Universe is the Perfect Work of a Perfect Being; that there is a Supreme and Perfect Order in all things; and that the essence of Order consists in the perfect adjustment of parts in subservience to the ends of the Whole. This Integrality was the essence of his work in the Universal Brotherhood.

Dustjacket (image, top left) designed by Maria Lindberg Bogdan.
Henrik Bogdan is a Professor of Religious Studies at the University of Gothenburg, specializing in Western esotericism, and author and editor of numerous works, including Kenneth Grant: A Bibliography (Starfire Publishing Ltd., 2015) and Servants of the Star & the Snake (Starfire Publishing Ltd., 2018). Further volumes in The Collected Works of Frater Achad will include The Collected Minor Works, The Collected Essays and Lectures, Selected Letters, and Son of the Magus: A Biographic Essay Composed from the Writings of Frater Achad by Frederick J. Kayser.