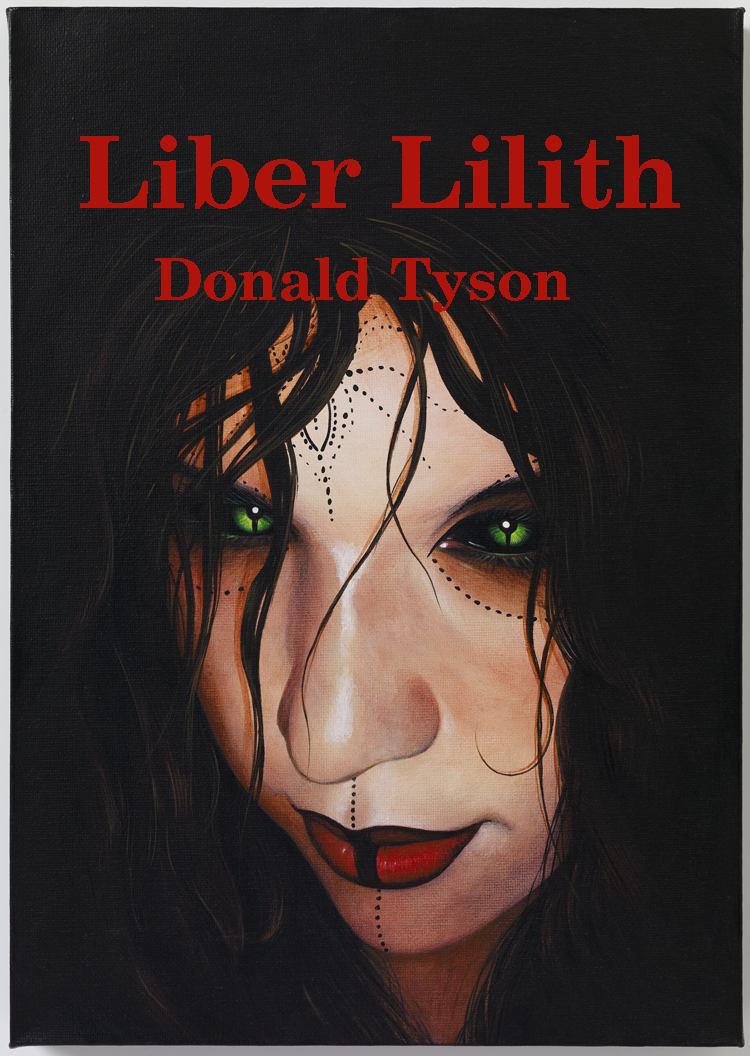 Liber Lilith by Donald Tyson



Liber Lilith is a powerful and disturbing novel which tells the story of an unfortunate German occultist, Karl Steiger. A lost Gnostic creation text, rediscovered by chance in a secondhand bookshop in Berlin, contains shocking revelations that turn the biblical story of Genesis on its head. It was not the God of the Old Testament who created Adam from the things of the earth, but Lilith, the Queen of Hell and Mistress of Demons, and it was Lilith who visited Eve in the form of a wise serpent to free her from her prison of ignorance by feeding her the fruit from the Tree of Knowledge.

Incorporated with the creation text is a complete Gnostic grimoire describing a potent system of sex magic by which Lilith may be summoned for erotic union. Sex with Lilith is said to grant the magician certain occult gifts, leading ultimately to complete spiritual liberation.

The diary of the unfortunate German magician who rediscovered this lost Gnostic text and made experiments with the grimoire portion is appended as a caution to those who might regard the caresses of Lilith as no more than an amusing diversion. Be warned! Her love is never given lightly, and once received, cannot be casually cast aside.




First published by Starfire Publishing in 2006, this novel was one of our best-selling titles. We are pleased to have reached agreement with the author for a reprint. With a new cover image, and a fresh, clearer typesetting, this fascinating novel is of octavo format, 308 pages long, and is limited to 900 copies.


The standard edition is now SOLD OUT.


The deluxe edition, ISBN 978-1-906073-27-5, remains available. Limited to 91 copies, it is available from the publishers only, and advance orders are being taken now. The boards are bound in hand-made paper, with an additional leather quarter-binding across the spine. The book is slip-cased, with a full-colour dust-jacket, and with top and tail bands to the binding. Each copy is hand-numbered, and signed by Donald Tyson. The price is £130.00. Postage and packing is an additional £7.00 within the UK, £15.00 within Europe, and £18.00 elsewhere. Payments can be made directly by Paypal to starfire.books@btinternet.com (in Sterling only) or by accessing the Paypal shopping cart here. Payment can also be made (again, in Sterling only) by a cheque drawn on a UK bank, or by International Money Order or Banker's Draft. Cheques, money orders or drafts should be made payable to 'Starfire Publishing Ltd.' and posted to Starfire Publishing Ltd., BCM Starfire, London WC1N 3XX, United Kingdom.
Donald Tyson is a Canadian writer who presently makes his home on the island of Cape Breton, on the northern tip of the province of Nova Scotia. He has been studying and writing about practical magic for four decades, and is the author of numerous books on all aspects of the Western esoteric tradition, as well as many occult novels and stories. His novel Alhazred concerns the adventures of Abdul Alhazred, the mad poet of Yemen who was said by H. P. Lovecraft to be the author of The Necronomicon.