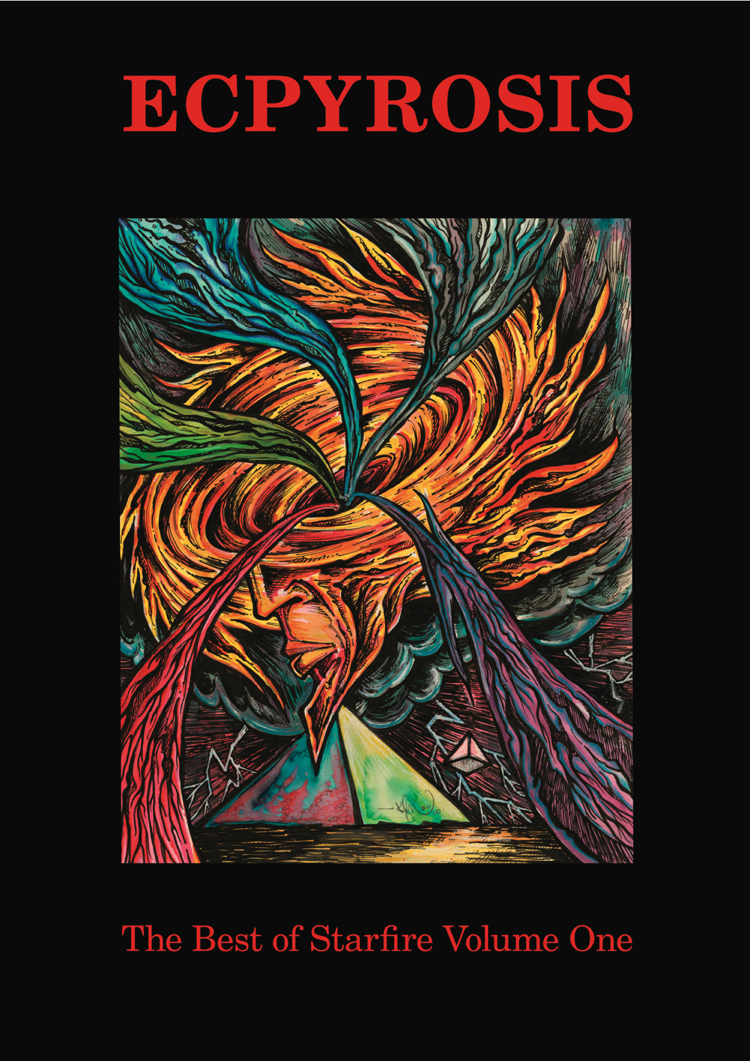 Ecpyrosis: The Best of Starfire Volume One.

Starfire Publishing Ltd, London, 2010. Paperback, full-colour cover, sewn binding, large format, 304 pages, 2 colour plates.

Ecpyrosis is an alluring, informative and voluminous publication consisting of sixteen articles drawn from the first five issues of Starfire, together with the best of the artwork.The cover reproduced here to the left incorporates beautiful artwork by Kyle Fite. Also included are two new colour plates: a frontispiece consisting of detail from the cover artwork by Kyle Fite, and an endispiece of the covers of the constituent issues of Starfire. Printed on a substantial coated paper in order to take the heavy blacks in much of the artwork, Ecpyrosis is a heavyweight volume is every sense of the word. The first issue of Starfire was published in 1986, and the fifth issue appeared in 1994. These years encompass Volume One, the constituent issues of which have long been out of print and appear but rarely on the second-hand market. This selection of articles and artwork from these first five issues is newly typeset, the articles have been lightly edited where necessary, and the artwork has wherever possible been freshly scanned and cleaned to give sharper and clearer reproduction. The result is an enthralling and substantial collection of articles and artwork that embody the best of Starfire. More details of the contents of this issue can be found here. Ecpyrosis is available in both a robust, sewn-bound softbound edition and a fine limited hardbound edition. The softbound edition is now SOLD OUT.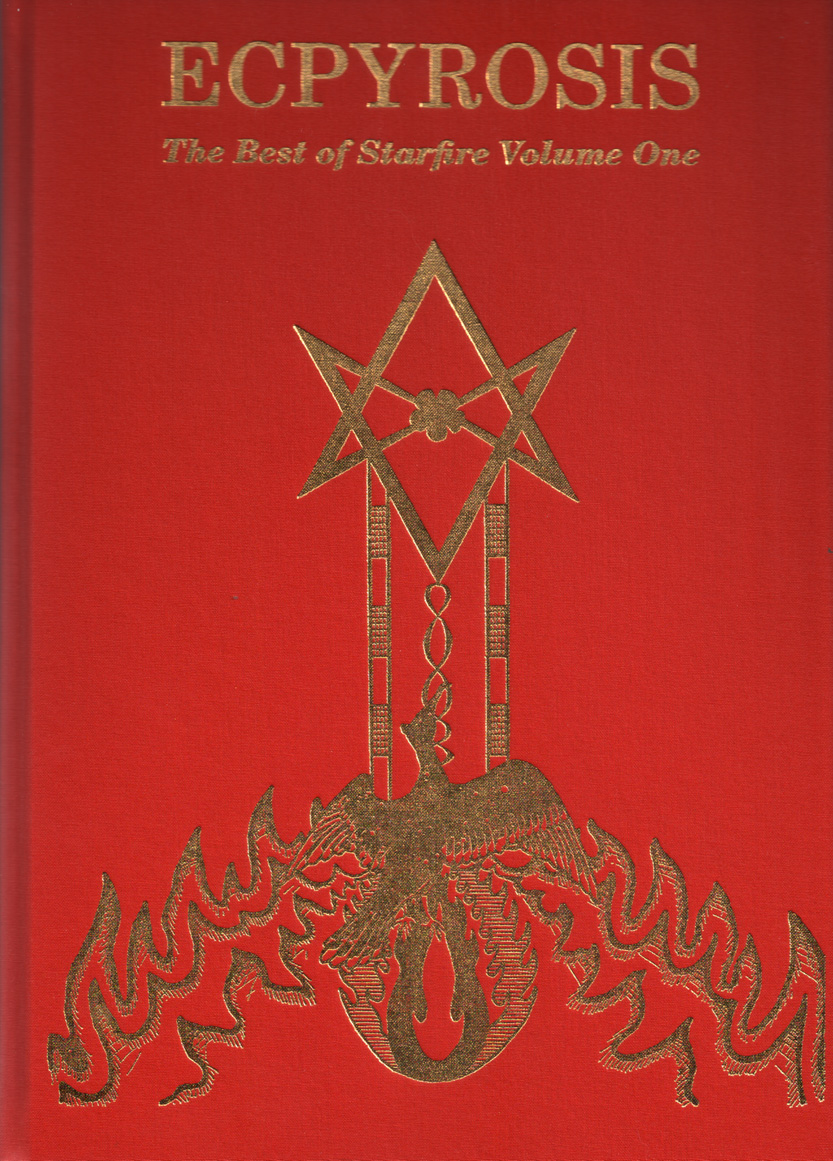 A few copies of the hardbound edition are still available. Bound in red cloth, with a design stamped to the front board (see image), it is slip-cased. It comes with decorated endpapers, a full colour illustrated dust-jacket, and with top and tail bands to the binding. Limited to 111 copies, each numbered and signed by the editor and publisher, Michael Staley, the price is £65.00. Postage and packing is an additional £8.00 within the UK, £13.00 within Europe, and £24.00 elsewhere. Payments can be made directly by Paypal to starfire.books@btinternet.com (in Sterling only) or by using the buttons here. Payment can also be made (again, in Sterling only) by a cheque drawn on a UK bank, or by International Money Order or Banker's Draft. Cheques, money orders or drafts should be made payable to 'Starfire Publishing Ltd.' and posted to Starfire Publishing Ltd., BCM Starfire, London WC1N 3XX, United Kingdom.